G Tech Graphic Design
Amazing
Graphic Design
Graphic Design for All Types of Media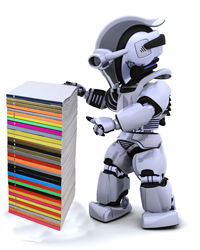 Whether we're talking about graphic design for brochures, business cards, newspaper advertising, billboards, or presentation folders, you only have a few seconds to catch the attention of potential customers, and we have proven time and time again that we can help our clients do exactly that.

You may have the best products and services, but if your image doesn't convey that, you may never have the opportunity to prove it. We can help you get that message out by developing the image of a powerful, well-established company, just like we've done for hundreds of other clients.

At G Tech Web Design, we know that having a good website will only get you so far. You also need to promote it and drive customers to it. If you don't advertise your website, know one will know it exists. With the billions of websites on the internet, you can't depend on the search engines alone to bring people to your website.

G Tech Web Design knows how to develop effective advertising that will certainly complement your website.

Logo Design & Brand Identity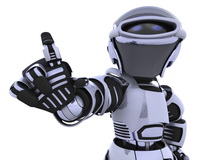 Your company doesn't have to be the size of Pepsi Cola to have a brand. In fact, every business has one. And by building yours into a strong one it can become one of your most valuable assets.

At G Tech Web Design, a lot of the work we do involves helping businesses create strong brands. That's because design plays a pivotal role in defining corporate images, creating customer experiences and evoking emotional feelings about companies.

Building a strong brand is simply a matter of communicating positive messages about your company in clear and consistent ways. For G Tech Web Design, that means helping you to create a website that's professional and easy to use. It means developing a corporate identity package that presents your company consistently across all your marketing channels. It even means considering color schemes that convey the right emotional messages about your business.

We can't promise that working with G Tech Web Design will give you a ₨ 70 billion brand. But we can help you build one that's stronger, more valuable and capable of paying dividends for years to come.
Creative Graphic Design Solutions
Every successful business uses the services of advertising agencies, graphic designers, and illustrators to promote and inform in today's global economy. G Tech Web Design provides these services and more.

We work with our clients to attract and engage an audience, deliver their message, and cause action - action that is desirable by the client. G Tech Web Design specializes in online marketing, website design and development, print advertising, and more. We generate results for our clients by reinforcing brand image with creative graphic design solutions.


Best graphic design company in Jaipur
If you are looking for social media graphics development in Jaipur then feel free to Contact us Every project we take on is based on knowledge and understanding of your business. The better we know your business, the better we can serve you and help you reach your company's goals.

Let G Tech Web Design handle your graphic design and you'll notice a huge difference in the way people respond to you and the increased volume of new business based on your look.

G Tech Web Design is your best source for Printed Advertising such as magazine ads, newspaper ads, Yellow Page ads, press releases , press kits, and more.